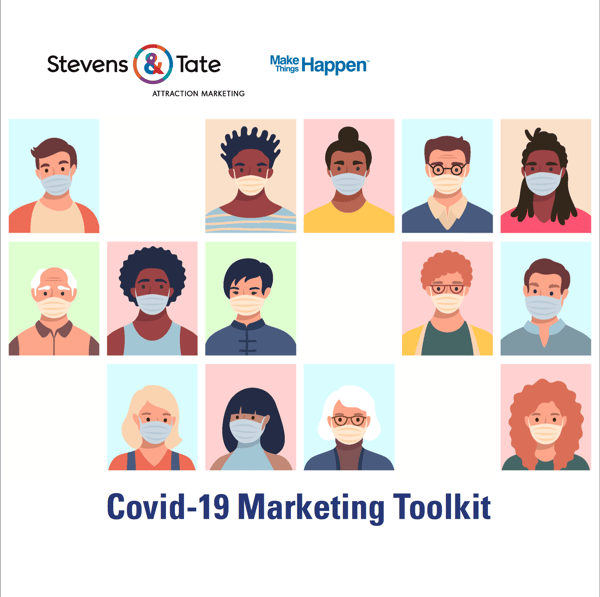 ---
Stevens & Tate Provides Marketing Toolkit To Help Businesses Recover During COVID-19
We compiled tips, tricks and trends to keep in mind while reevaluating your goals so you can make things happen, even in the midst of the pandemic. We even included our strategy worksheet, which can help guide you through this process.
When you download this resource, you'll have all the knowledge you need to...
Reevaluate your goals, strategies & tactics
Optimize your marketing platforms
Stay engaged with your customers
& so much more.