A guide to creating perfect buyer personas
Organize your audience and improve your marketing efforts with this guide. A buyer persona is a semi-fictional character representing your ideal customer based on real data and market research about your customers.
By identifying your buyer personas, you can better understand them and tailor your content to
prospective buyers. Understand more about your target audience to market efficiently and determine the best tone, style, and delivery strategies for your content that will convert prospective buyers into customers. With this guide, you will learn about buyer personas and, with the included template, you'll be able to develop your own buyer personas to redirect your marketing efforts.
The buyer persona guide will answer these questions: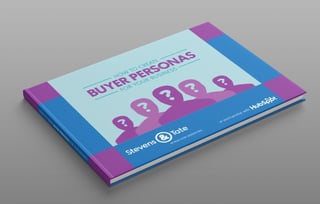 What are buyer personas?
What are negative buyer personas?
How to use buyer persona information
How to identify your buyer persona
Fill out the form to your right to download the buyer personas guide and worksheet.